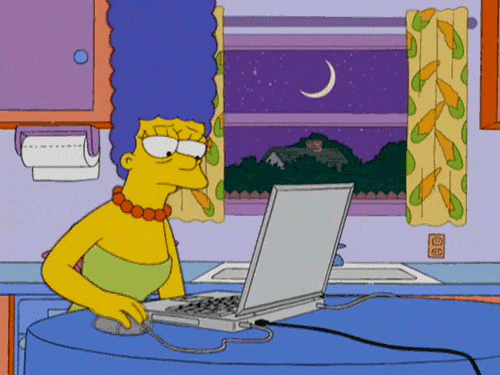 Email marketing remains one of the most powerful lead generating tools we use today. If they've provided you with their email address, then they've showing interest in your product. And addressing your audience quickly and effectively drives growth to your tax office.
Why is it so great?
Almost everyone has an email address, and more importantly, they check it EVERY...SINGLE...DAY. Not to mention, those that check every 5 minutes for fear of missing something.
Checking our emails have become very habit-driven, and can even distract us frequently throughout the day. That's where you come in. You're the healthy distraction they've been looking for. The problem is that most tax pros simply send the email, hope to get a response, and then figure out what to do afterwards. Big mistake.
The World Does Not Revolve Around You
(unfortunately)
Simply sending emails will not give you the results you expect. When you have a second, look at some of the emails you get from big brands? What's the one thing they have in common? They're constantly sending you information about their offers and updates.
If you were expecting a better response, then let me show you why it's so impactful. These companies understand that you have a million other things on your mind:
Who's picking up the kids from school?
What are we prepping for dinner?
How will I finish this project on time?
So imagine you send an email you've been working on all day, and then see few people engage with it. I'll admit that it's pretty discouraging , but you can't possibly expect everyone to stop everything and read your email. Do you give up?
I hope not.
So what do you do?
Automate Your Emails
Many tax professionals are constantly facing this issue, but there is a very effective and simple fix. Using companies like MailChimp allow you to automate your email messages. This just means that your customers can be included in a workflow that sends them emails periodically, without you having to actually send them!
Create the emails you wish to display for your customers, and adjust the settings to send the emails every 3 days. For example, your first email can be about a specific product, and then 3 days later you can set up a promotional email that includes a discount to that product.
The goal is to be relevant and consistent. Consistency can always be a challenge, but if you automate your messages, you have a much better chance of converting your customers. Remember, if they signed up, then they're interested! Sending the emails periodically is all about catching them at the right time.
Stand out with Emojis and Catchy Headlines
Humor me real quick. Check your email, and look at the subject lines. Does anything stand out? You may have noticed an emoji in the subject headline or description, and that was absolutely intentional.
Why?
Well...it stands out! It looks different. It appeals to the wandering eye.
Not only does it stand out, but it also showcases a bit of your personality. Now, all you need is catchy headline like this:

🤯 10 ways To Grow Your Tax Office, Without Spending A Single Dime on Advertising
First, the goal is to capture a wandering eye with a different subject that includes an emoji, followed by a headline that really speaks to tax pros who are interested in growing their business. Attention is the game, and it takes being different to ensure people engage with your message.